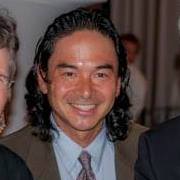 Eliot has over 20 years of experience with designing and developing Web sites and applications. His main focus is ensuring that his clients understand web technology and how it can be used for communicating and marketing services and products.
Eliot has worked with several start-ups, nonprofits, educational organizations, and corporations as an Information Technology Director, Web Technology Manager, Web Systems Administrator, Software Engineer, and Web Developer both as a consultant and full-time employee.
Anthro TECH, which stands for People and Technology, was founded in 1998 by Eliot. He was trained through the Masters of Applied Anthropology program at Northern Arizona University and was taught to be an entrepreneur. He decided to apply his skills in the area of web technologies. He has applied ethnographic skills to understand how and why people use web technologies and has been able to take it one step further from Executive Summaries and implement technological solutions through systematic and methodical programming and creative project management.
Anthro TECH partners with Digital Marketing Agencies and other independent consultants, designers, and developers to produce functionally effective and visually attractive Web sites and Applications.